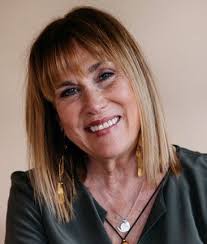 In today's episode of Your Anxiety Toolkit, I speak with the incredible Dr. Margaret Robinson Rutherford. I cannot tell you how happy I am that she reached out for this interview. In this episode, Dr. Margaret Robinson Rutherford talks to us about a term coined, perfectly hidden depression. She talks specifically about how it differs from classic depression and she describes for us the ten characteristics of perfectly hidden depression with number 8 being that it often accompanies mental health struggles such as OCD, eating disorders, addictions or anxiety disorders.
The following are those 10 commonly shared characteristics that Dr. Margaret Robinson Rutherford discusses:
You are highly perfectionistic, with a constant, critical inner voice of intense shame.
You demonstrate a heightened or excessive sense of responsibility.
You have difficulty accepting and expressing painful emotions.
You worry a great deal and avoid situations where control isn't possible.
You intensely focus on tasks, using accomplishment as a way to feel valuable.
You have an active and sincere concern about the well-being of others while allowing few if any into your inner world.
You discount or dismiss hurt or abuse from the past or the present.
You have accompanying mental health issues, involving control or escape from anxiety.
You hold a strong belief in "counting your blessings" as the foundation of well-being.
You have emotional difficulty in personal relationships, but demonstrate significant professional success.
Dr. Margaret Robinson Rutherford also addresses the Five C's in the healing process for perfectly hidden depression. I think you will really resonate with the words and concepts discussed in this episode. Thank you Dr. Margaret Robinson Rutherford for your wonderful work.
https://drmargaretrutherford.com/perfectly-hidden-depression/
https://drmargaretrutherford.com/
https://drmargaretrutherford.com/selfwork/

OCD Gamechangers – Annual Conference
https://www.eventbrite.com/e/3rd-annual-ocd-gamechangers-tickets-82657196901
https://ocdgamechangers.com/events/
March 7 @ 10:00 am - 6:00 pm MST
Denver Turnverein, 1570 N Clarkson St
Denver, CO 80218 United States