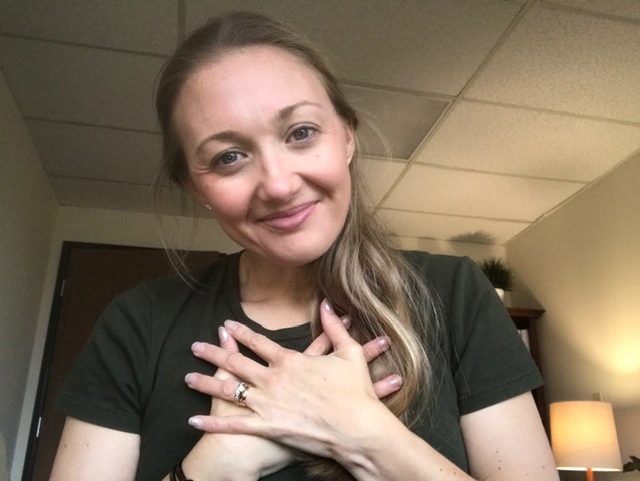 In today's episode of Your Anxiety Toolkit, I wanted to share with you the 8 things I want you to know. You might be wondering, "How does Kimberley know what I need?" You are correct. I really cannot be sure, but I can guess and I wondered if you needed to hear any of these 8 points.
Here they are:
1) It's ok to feel what you are feeling.
You are allowed to feel it all! The good. The bad. The uncomfortable. There is no "right" way to feel.
2) Your thoughts do not define your worth.
Not today. Not tomorrow. This is true for every single person. If you are wondering, "If she only knew how bad my thoughts are." I mean you too. There is no thought that disqualifies you or depletes your worth.
3) There is nothing you need to change.
Nope! You are perfect, even with all of your imperfections. Hey, you are perfect because of your imperfections.
4) You are supported.
Lean on the CBT School Facebook group if you are feeling alone.
5) We will not give up on you.
When I say "we" I actually mean YOU AND ME! I won't give up on you and you can't either.
6) You are enough.
That is all I am going to say. It's a fact!
7) This moment is temporary.
This moment might feel unbearable, I understand. However, please remember that this moment is only here for a moment....and then it passes. No anxiety lasts forever.
8) You deserve love and peace.
You really do deserve love and peace. We all do. If you are having a hard time right now, I am sorry. I wish you love and peace in the little ways and the big.
OCD Gamechangers – Annual Conference
https://www.eventbrite.com/e/3rd-annual-ocd-gamechangers-tickets-82657196901
https://ocdgamechangers.com/events/
March 7 @ 10:00 am - 6:00 pm MST
Denver Turnverein, 1570 N Clarkson St
Denver, CO 80218 United States
ERP School is coming soon! Mark your calendars for Feb 27th!