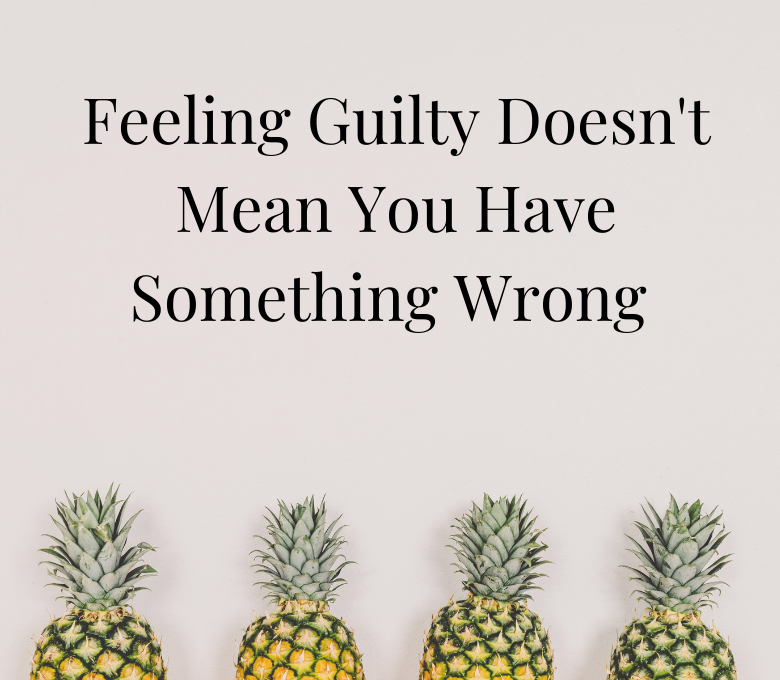 Welcome back to another episode of Your Anxiety Toolkit Podcast. Today's episode comes out of a conversation I had with a client and I thought you all might need to hear this as well. Today we are going to be talking about guilt and this idea that feeling guilty doesn't mean you have done something wrong.
I know that idea might feel strange. When we are feeling guilty, we usually assume that means we have done something wrong. Try thinking of guilt as an intersection. When the feeling arises you can chose to take the road that you have done something wrong or you can go in a different direction and try asking yourself "Is this real? Is there actually evidence that I have done something wrong? Is there a chance that my brain has made a mistake and set off the guilt alarm without there being a problem?" If you see that there is no evidence that you did something wrong, you can try practicing compassion and mindfulness and just allow those feelings of guilt to be there. If you recognize that yes you made a mistake then you can work to address the situation.
A lot of us simply have a little glitch in the guilt system and our guilt gets fired off a bit too easily, too often, and at times where guilt isn't really that appropriate. Guilt is just an emotion and when it comes up it provides an opportunity for growth. Guilt can be painful and it can make us feel bad about ourselves, but remember that you have a choice when guilt shows up. You can choose that road of compassion and simply allow the emotion of guilt to be there.
ERP School, BFRB School and Mindfulness School for OCD are open for purchase. Click here for more information.
Additional exciting news! ERP School is now CEU approved which means that it is an accredited course for therapists and mental health professionals to take towards their continuing education credit hours. Please click here for more information.