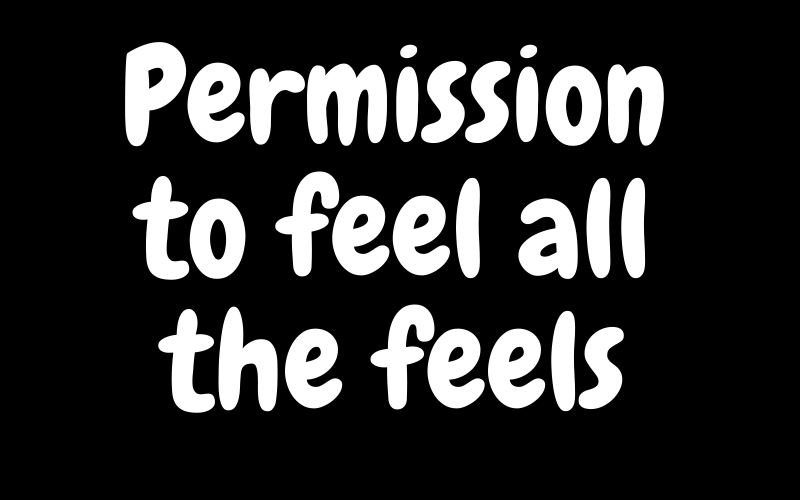 Welcome back to another episode of Your Anxiety Toolkit Podcast. As I am working on this podcast, I am about to embark on an international trip where I will be gone for a long time, away from my family, and part of the time isolated, in a quarantine hotel for several weeks. My emotions, I'm not going to lie, are all over the place. I swing from being grateful to angry to sad to happy to fearful. So I thought this was actually a perfect time for the subject of this episode which is your feelings are meant for feeling.
Right now, I am having all of these different feelings, opposing feelings. Some of them are pretty strong and aggressive. Some will cause me significant discomfort and pain and some will be new, and I'll be curious about them.
We tend to get into trouble when we start to believe that we are supposed to control our feelings and be the gatekeeper of them. We allow some feelings and push others out. I want you all to know that you are supposed to feel your feelings, all of them. When you feel them and you wade your way through them, you heal them.
I have learned that instead of being the gatekeeper, I pretend that the feeling is a guest and when it comes to the gate I say, "Hello, anger. Hello, fear. Hello irritability. I see you come on in." I allow them to be there as long as they need. I honor that each and every one of these emotions has a purpose. I'm allowed to be angry. I'm allowed to be anxious. I'm allowed to be whatever I feel. None of these feelings make us bad. None of these feelings define who we are. They are temporary emotions that we are supposed to feel.
When you take away the judgment of good and bad and right and wrong, you can start to see these feelings as waves that flow through you. Your sense of empowerment over these emotions also increases. It is a very empowering statement to say "I allow you. Welcome. Come on in."
It is a gift to say, "I'm giving myself permission to feel. I'm not going to push my feelings away. I deserve to move through my feelings."
That is my goal is here today. For you to recognize that there is nothing wrong with the feelings that you have. Give yourself tons of compassion and honor each and every one because your feelings are meant for feeling.
ERP School, BFRB School and Mindfulness School for OCD are open for purchase. Click here for more information.
Additional exciting news! ERP School is now CEU approved which means that it is an accredited course for therapists and mental health professionals to take towards their continuing education credit hours. Please click here for more information.