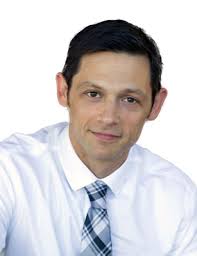 Welcome back to another episode of Your Anxiety Toolkit Podcast. Today I am so happy to have Jon Hershfield on with us. Jon is an author and the Director of the Center for OCD and Anxiety at Sheppard Pratt. The second edition of his book, The Mindfulness Workbook for OCD, has just been released and his new book, The Mindfulness Workbook for Teens, is scheduled for release in March. We had a great conversation about both books and Jon shares many of the OCD mindfulness tools that he describes in his books that are used to enhance treatment.
In this interview, Jon explains why he wanted to write a book for teens and how he decided to approach the topics of mental health, OCD, and mindfulness in a way that would be relatable to teens and young adults. He discusses in more detail some of the topics in his book including how to understand your diagnosis, how to respond to intrusive thoughts, and how to incorporate meditation and mindfulness into your daily life.
Jon also shares some OCD mindfulness tools that he describes in The Mindfulness Workbook. These include thoughts are thoughts, not threats; feelings are feelings, not fact, and sensations are sensations, not mandates to act. He shares that mindfulness really involves calling things what they are.
Towards the end of this interview, we discuss Exposure and Response Prevention and the difference between habituation and inhibitory learning. He shares with us the five things we should consider when doing ERP with the goal of inhibitory learning.
This is a great interview full of so many wonderful mindfulness tools to help you manage your OCD. I hope you enjoy!
The Mindfulness Workbook for OCD: A Guide to Overcoming Obsessions and Compulsion Using Mindfulness and Cognitive Behavioral Therapy
The Center for OCD and Anxiety
If you have some time, I would love it if you would please go and leave me an honest review wherever you listen to podcasts – Apple Podcasts, Spotify, Podbean, or Stitcher. This would really be helpful to me in achieving my goal for 2021 of being able to reach and help more people. Thank you so much!
ERP School, BFRB School and Mindfulness School for OCD are open for purchase. Click here for more information.
Additional exciting news! ERP School is now CEU approved which means that it is an accredited course for therapists and mental health professionals to take towards their continuing education credit hours. Please click here for more information.