Welcome back to another episode of Your Anxiety Toolkit Podcast. Today we are so lucky to have Dr. Jonathan Grayson on with us again. Dr. Grayson is a psychologist who has been specializing in the treatment of OCD for more than 40 years. He is also the author of Freedom from Obsessive-Compulsive Disorder and founder of The Grayson LA Treatment Center for Anxiety and OCD. He is here today to talk to us about magical thinking. I am actually getting asked a lot recently about magical thinking. People have a lot of questions about what it is and how it relates to OCD and anxiety.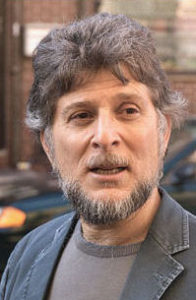 Dr. Grayson starts off by giving us his definition of magical thinking. He explains that magical thinking is really on a continuum. On one end you may have a person without OCD who engages in minor superstitions and on the far end you may have a person with OCD who has magical thinking that is actually interfering in their daily life. He says that most of the time with OCD, the magical thinking does not seem to have an obvious connection between the fear and the ritual.
Dr. Grayson spends a good amount of time discussing magical thinking in the context of spiritual and religious beliefs as well as how magical thinking relates to scrupulosity. He also shares his thoughts on scapegoating as a form of magical thinking. He shares with us a bit about how someone can get better and overcome magical thinking. He says that this is really just about taking the risk of uncertainty similar to all OCD treatment. He says you should ask yourself "Is this magical thinking actually working? Is it bringing you any peace?" This episode is full of such wisdom. I learned a lot myself and I hope you all will find it helpful.
Dr. Grayson's book, Freedom from OCD, is now out as an audiobook! Click here for more information.
The Grayson LA Treatment Center for Anxiety & OCD
If you get a moment, please go over to wherever you listen to podcasts, whether that be Apple Podcast, Stitcher, Spotify, Podbean, and leave an honest review. Tell me how you feel about it, whether it's helping you, what you'd like to see. We are going to give away a pair of Beats headphones of your choice of color once we hit a thousand reviews!
ERP School, BFRB School and Mindfulness School for OCD are open for purchase. Click here for more information. Beginning today March 19th and continuing until April 1st, ERP School will be available with bonus material. This will be an amazing training on the motivational skills Kimberley teaches her clients to help them in their treatment and recovery!
Additional exciting news! ERP School is now CEU approved which means that it is an accredited course for therapists and mental health professionals to take towards their continuing education credit hours. Please click here for more information.