Welcome back to another episode of Your Anxiety Toolkit Podcast. Today we have on the amazing Joshua Fletcher who some of you may know from Instagram as Anxiety Josh. Joshua is a psychotherapist in the UK as well as someone with lots of lived experience with anxiety disorders. He is here today to talk to us specifically about panic attacks and panic disorder.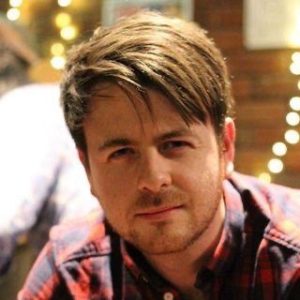 Joshua shares his lived experience with panic, derealization/depersonalization, agoraphobia, and anxiety. He tells about his first panic attack and how that led to multiple panic attacks per day. This led him to planning his days around how to avoid having another panic attack. He shares the importance of psychoeducation for people who are experiencing any kind of anxiety disorder including panic. This is not for reassurance purposes, rather it is important to demystify the experience of anxiety. Once you learn what is happening, the anxiety loses some of it's grip. We know that anxiety thrives in the uncertainty and the unknown so becoming educated on what is happening in your brain and body is really so crucial for recovery. Joshua discusses hypervigilance and how this really is at the heart of anxiety disorders. He gives some tips and tools to help if you have been diagnosed with an anxiety disorder including panic disorder. We end the discussion by talking a bit about self-compassion and how important it is to recovery. I hope you enjoy this conversation as much as I did. Joshua has so much wisdom to share and I think you will find his words not only helpful if you are struggling with an anxiety disorder, but also really inspirational as well.
Instagram @AnxietyJosh
Click here to find links to Joshua's books, podcast, and more!
If you get a moment, please go over to wherever you listen to podcasts, whether that be Apple Podcast, Stitcher, Spotify, Podbean, and leave an honest review. Tell me how you feel about it, whether it's helping you, what you'd like to see. We are going to give away a pair of Beats headphones of your choice of color once we hit a thousand reviews!
ERP School, BFRB School and Mindfulness School for OCD are open for purchase. Click here for more information.
Additional exciting news! ERP School is now CEU approved which means that it is an accredited course for therapists and mental health professionals to take towards their continuing education credit hours. Please click here for more information.