This is Your Anxiety Toolkit - Episode 199.
Welcome to Your Anxiety Toolkit. I'm your host, Kimberley Quinlan. This podcast is fueled by three main goals. The first goal is to provide you with some extra tools to help you manage your anxiety. Second goal, to inspire you. Anxiety doesn't get to decide how you live your life. And number three, and I leave the best for last, is to provide you with one big, fat virtual hug, because experiencing anxiety ain't easy. If that sounds good to you, let's go.
Welcome back, everybody. Oh my goodness, I am so excited about this episode and so deeply honored. So, for those of you who know me, you know how completely-- oh my gosh, I get so excited about meeting my mentors – people who have taught me so much as a clinician, who have taught me so much as a human being. Today's one of those days, you guys, I am so excited and so grateful to be able to have, like I said to you, my biggest mentors on the podcast.
Today, we have on the podcast talking about shame, Dr. Christopher Germer. So, if you guys may remember, I did interview Kristin Neff before COVID about self-compassion, and Christopher Germer, who we have today, has co-founded the mindfulness self-compassion concepts and tools. They have workbooks, they have trainings, a website, and the work they're doing is so important. I strongly encourage you to go over and check out the work that they're doing, because it is life-changing.
But today, what I'm so excited about is sharing with you a conversation I had with Christopher Germer about shame, and he really breaks down all of the things we need to know about shame. We talk about some things that I myself have still got a lot to learn. Some of the things he said today – I had to do everything in my power, not to be like, wait, stop, I need to be able to think about that for a second. I need you to say that again, because he just drops so many truth bombs, and he is so amazing.
So, I'm going to stop going on about how excited I am because I have a total fangirl experience right now. I literally just got off the phone with Dr. Germer, and I'm going to share this with you. So, I hope you enjoy it.
If you are somebody who has struggled with shame, you are going to love this episode and take a lot away because it is such an important part of all of our recovery and all of our well-being. So, enjoy the episode, everybody, and I will see you all next week.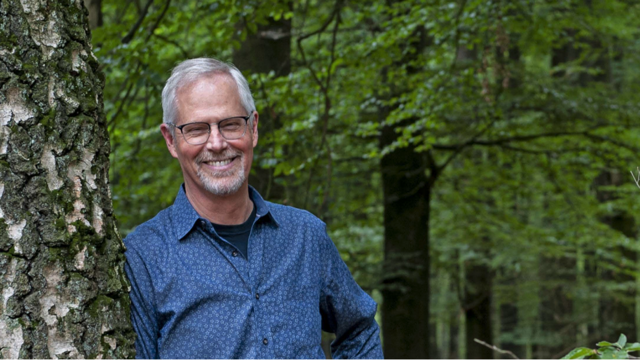 -----
Kimberley: Welcome. I am so honored, and I have such deep respect for today's interview guest. We have today Dr. Christopher Germer. Thank you so much for being here.
Christopher: Thanks, Kimberley. Great to be here.
Kimberley: So, I've actually been dreaming of having you on for some time. I really wanted to hear your thoughts about shame. I was at a presentation or a training you did in December, right before COVID started, and I loved what you had to say. So, this is the topic of today. Can you share with us, just give us a brief description of what shame is?
Christopher: Well, shame is probably the most difficult human emotion. Shame is probably the most hidden human emotion, which is also why it's so difficult, because if we can't see it, we can't work with it. But shame is primarily-- it has two main aspects. One is it's a self-conscious emotion, which means we're kind of seeing ourselves in the minds of others, and there's also negative self-evaluation. So, what we're seeing in the minds of others, it's usually some scorn, something negative. So, those are the two main characteristics of shame.
Shame also has a kind of-- there's kind of a global negative evaluation involved. In other words, we don't just think a part of me is kind of needing to be tweaked a bit. It's like, I am fundamentally bad or unworthy or incompetent or helpless. So, there's a kind of a global evaluation. So, that's shame.
But at the end of the day, what shame really is an attack on the sense of self. So, guilt is a criticism of one's behavior. In other words, I did something wrong. Shame is "I am wrong." So whenever there is a self-attack, there's usually an element of shame involved.
Kimberley: Right. And I think that's so interesting that you say, because it's such a huge component of someone who's struggling with a mental illness, or even just emotions, in general, is a lot of us when we're having a hard time, we move immediately to like, "There's something wrong with me."
Christopher: Yeah. So, shame can either be the cause of different forms of mental distress or the consequence. So, when we think badly of ourselves because we're struggling, say with an anxiety disorder or depression, then that's an element of shame – thinking badly about ourselves, right? The self-attack. Or if we get negative messages from the culture, like if what we're struggling with, it's stigmatized or if it's a burden on somebody in our lives and they start to criticize us for what we're going through.
So, in that way, shame is a consequence of some internal distress, but it can also be a cause. If we are beating up on ourselves or something that happened to us in childhood, and inevitably, for example, if we suffer a lot of criticism or neglect or abuse in childhood, we basically blame it on ourselves and we carry shame through our lives.
Shame takes the form of self-criticism. It takes the form of self-isolation. It takes the form of self-absorption. Any of those ways of being have a serious effect on our mental health. If we isolate ourselves, then we get lonely. If we criticize ourselves, we can get anxious or depressed or anything. So, shame can be a cause or a consequence of mental illness, mental distress, and certainly anxiety.
Kimberley: Right. I love that you identify that. So, I think a lot of us understand that you would experience shame and have some self-criticism in relation to that. Can you share a little bit about why you think we would alternatively isolate?
Christopher: Well, it just goes along with the shame.
Kimberley: It just happens.
Christopher: Isolation is a hallmark of shame, but maybe one way of looking at it is evolutionarily. In other words, we have shame because in human evolution, it served the function, and the function it served was it kept the tribe together, and tribes that stayed together survived. So, when somebody sort of broke the rules, it jeopardized the tribe, it jeopardized the individual, and that wasn't good.
So, what shame is, is a really intense emotion that we feel when we break the rules, and then the tribe excludes us. And that became hardwired in us through evolution because those people who basically felt shame stayed in the tribe and survived. So, therefore we have shame.
The problem nowadays is that we could feel shame for just about anything that has nothing to do with survival. We can feel shame because my body type or my sexual orientation or gender identity, anything we could feel.
The interesting thing, Kimberley, is that actually, we are more likely to feel shame when we are being devalued in a social context than when we do something wrong. It's quite possible we do something wrong, even something that violates our own standards. And we just feel just a little bit of shame. But when people treat us in a devaluing way, then we have a lot of shame.
So, the question was isolation. Shame has always been associated with isolation. But what's really interesting is that in the tribe and among our ancestors, the way they got us back into the tribe, fortunately, was by making us feel bad, not by beating us up. If they had to beat us up to get into the tribe, that would be not good for the survival of the tribe. So, we learned the fine art of shame, and it feels like we're getting beat up and we just want to get back. We want to get back into the good graces of our friends and so forth.
So, bottom line is that it's just the central part of shame to feel extra – kicked out of the tribe alone, desperately alone.
Kimberley: See, that's so fascinating that you said. I'm going to have to relisten to this, this term around like, it's true. We could be physically hurt, but there's that emotional when someone says something about us and they attack us emotionally. That can be the most painful, heavy load. That can create a cycle of shame and all of those and isolation and criticism. That's so interesting. I've not heard it being explained that way. Can you tell me about self-absorption, though?
Christopher: So, in a moment of shame, two things happen. One is we are stopped dead in our tracks. There's like a startle. There is a fear response. Sometimes there's like a moment of panic. So, that goes with shame. And then there's instinctive turning inward. This also makes good evolutionary sense because then the idea is you would turn inward, and then you would take inventory of what you did wrong and then fix it.
So, that turning inward is a part of shame, but it's only helpful, Kimberley, when it's mild shame. In other words, if you, I don't know, mistreat somebody, and then you stop, you turn inward, you realize what you did wrong. And then you basically stop feeling ashamed, and a little bit, you start moving a little more into guilt, and then you apologize, right? People in the midst of shame, they can't apologize. They're too self-absorbed. But when it turns to guilt, then you can step out of yourself. You can apologize. And then the beautiful thing is when you are basically forgiven, or you're welcomed back into the tribe.
So, that turning toward oneself, turning inward is part of how shame develop. But when we have not state shame or temporary shame or mild shame-- but when we have a trade shame, shame proneness, intense shame, chronic shame – we get stuck in self-absorption. We get stuck in turning in on ourselves. We get stuck in rumination. We get stuck in obsession. This is a direct fruit of the shame experience.
So therefore, when people ruminate in a-- I say, if you're having obsessive-compulsive disorder or something, and you're just ruminating all the time, there's often a shame component because this is just how we're wired.
Kimberley: Right. It's so interesting that you say that, and it is. I even know, I can say personally, if I've done something wrong, there is sort of a-- I think what you're saying is the self-absorption isn't in a critical way. You're saying it as criticism, it's more of that you're just stuck on "Did I, could I, why did I, should have I, why did I do that?" And you're stuck in that cycle.
Christopher: You get stuck in the cycle. And when we can see the shame in, we can address the shame, then we can get unstuck. And seeing and addressing the shame – so shame is the idea that "I'm bad," or "I'm incompetent," or something. We can't just say, "Oh, no, I'm not bad, I'm good," because that's intellectual. That's in the higher cortical process. It just doesn't work to try to convince ourselves of something that is so anchored emotionally. So we need to do something really different to address the shame. We need to actually warm up the conversation.
This is what Paul Gilbert figured out back in the year 2000 with compassion-focused therapy, is that you can't necessarily exchange a critical thought with a positive thought just because you want to, because your attitude has to change, the tone, the way you talk to yourself has to change. you have to warm up the conversation as he says. I think it was just a really profound insight, which is the centerpiece of compassion-focused therapy.
But the bottom line is that when we-- say, if we're obsessing, and shame is at the root of this, first of all, we need to recognize that it's the root of it, but then how do we change that loop? We do it by actually learning to be kind to ourselves because we're obsessing, not as an effort to drive out the obsession or to fix ourselves or to stop this or stop that. We need to just put down our defenses and just say, "Honey, this hurts." You are suffering and learn to love ourselves as a kind of a wounded or broken person.
I can tell you, in my own personal life, that's precisely how I got into self-compassion because I had public speaking anxiety, and I was technically an expert in anxiety disorders after I wrote a dissertation on it and so forth. For 20 years, I couldn't deal with my public speaking anxiety, although I knew everything that one should do about this.
To put it simply, until I learned to love myself as a wounded healer, as a broken person, as somebody who could do nothing about his public speaking anxiety, just to love myself because I had public speaking anxiety, not as a way of driving out the public speaking anxiety. And when that happened, miraculously, I lost my public speaking anxiety. That was like in 2016, after 20 years. I'm sorry, 2006. I, more or less, haven't had much public speaking anxiety for the last 15 years because self-compassion addressed the shame by warming up my inner experience and embracing myself as a person suffering with anxiety, not trying to do some sort of slick strategy of fixing or overcoming or tricking anxiety out of my system. That didn't work.
Kimberley: Right. Can you share with us? Because I think that's such a real-time experience. Can you share with us what that looks like for you? Of course, we can always, in our heads, picture the person who's presenting and has a lot of anxiety. I think we all know that feeling. What was the shift for you when you were on the stage and then it moved into that? Or did you have to practice it on stage? Can you share a little bit about your experience?
Christopher: Yeah. So I guess, one thing is I've been practicing meditation for decades, but I never practice self-compassion meditation. Four months before I had a really important talk, which is that Harvard Medical School, the conference that I had, helped to organize on meditation and psychotherapy. Four months before that, I started to very deliberately practice loving-kindness meditation for myself for the first time in my life. So that meant just saying really nice things to myself over and over again, like, "May you be safe, may you be healthy, may you live with ease," and things like that. Just over and over, like a mantra. And that became a new voice in my head. It sure was a new voice.
And then when I got on stage at this conference, when I got up the usual terror arose with me, but there was a new voice. So, in these months running up to the conference, I would sit in meditation and I would then think about this conference and I would be horrified, and I would start to panic on my cushion in meditation. But then I would just say really kind things to myself. And as I said, not to drive the fear out, but just because I needed some love because I was such a mess, because I just couldn't psych out my panic, right?
So, I was just feeling anxiety, loving myself, feeling panicked, loving myself, feeling fear, loving myself. And then when I got on stage, I felt the fear and the love came through. It was like a new voice that said, "Oh, may you be safe. May you be peaceful. May you be happy." And with that warmth, the anxiety disappears because, I'm sure you've heard "Love is the opposite of fear." It really is because when we can hold ourselves in a loving embrace in the midst of our suffering, it really does downregulate the arousal, the sympathetic stress response. It downregulates the stress response. So, this actually happened all internally without any intention at the time, because I had been building up this habit for a few months. And that was quite amazing.
But I need to say that I don't want your listeners to think, oh, I just need to do this for four months, and then all my public speaking anxiety has gone or whatever I'm dealing with is gone because I also had what's called the "gift of desperation." Now I'm sure a lot of your listeners have that too, which is also known as a "moment of creative hopelessness."
I was broken. Okay? I was an expert in anxiety disorders. I've been meditating for 30 years. I knew everything in the toolbox for anxiety and nothing worked. So basically, I had the gift of desperation. In other words, I couldn't figure this out. And that's when compassion is really most effective. Like, what can you do when there's nothing else you can do?
Kimberley: I resonate with that so much.
Christopher: For example, in medical care, compassion is usually part of palliative care when the doctors have given up on curing you. So then they just try to make you comfortable. But the irony is that in mental health, making yourself comfortable, giving yourself compassion is cure because it downregulates the nervous system. So, if you're afraid and you find a way to give yourself the kindness and the compassion you need, it creates an entirely different physiology, which is the opposite of fear and anxiety. So, the trick is how to do that.
In my case, what enabled me to do it was that I was desperate. And in my desperation, it finally landed because I was actually simply being kind to myself because there was nothing else to do. Everything else had been tried and failed. I suspect there are a lot of people listening to this talk who know exactly what that means. In other words, you already have the gift of desperation.
My suggestion is, that is a good thing. When you feel desperate like that, that's when you can really start to warm up your nervous system, warm up your heart. Again, not to fix anything, but simply because you are broken, broken in a good way, broken because you can't manipulate yourself into a different state of mind. So you have nothing to do, but love yourself, and that will make all the difference.
Kimberley: Right. I resonate with this so much. I have a similar-- not a similar story, but I remember a therapist and I go to therapy. That's what I do. My clinician, my therapist was saying, "It doesn't sound like you're being that kind to yourself." I'm saying, "No, I am. I am being kind. I'm not saying anything critical." She's like, "But it's how you're saying it. Like that tone, it's aggressive. you're not saying anything so unkind, but it's so aggressive." And softening that tone – I had no other choice. I was so frustrated. Like, "What am I doing wrong? I'm not doing anything wrong." So, that was so powerful for me.
Christopher: One of the sneaky aggressions, Kimberley, is, this is really sneaky aggression, especially for clinicians. And that is most of us have been sort of trained to try to fix things, fix things in ourselves or others. you're from Australia and there's a meditation teacher in Australia named Bob Sharples, who talks about the subtle aggression of self-improvement. Actually, in a subtle way, to think I'm anxious and I should no longer be anxious, and therefore I should do this, it seems as if it is compassionate, when actually the most compassionate thing to do is to stop trying to fix ourselves and to be really kind to ourselves because we are broken. That doesn't mean that you are going to be broken for the rest of your life. What it means is, this is the first opportunity you have to get fixed. That is to say, to get healed by the power of compassion.
So, as Paul Gilbert says, there are three main subsystems in the autonomic nervous system. One is the care system, which we're trying to activate. The other is the threat system, which is associated with self-criticism. But there's also a kind of edginess or self-criticism in the drive system. And the drive system is "I'm going to fix this, then my life is going to be awesome." But if we are hooked by the drive system to try to fix ourselves, we are actually creating obstacles for healing.
Kimberley: And I think that's so prevalent in this era of social media, and even my clients trying to get into colleges like, "You have to be going and do some much, and I'll have to be better," and all these things. I think that's so true of this era we're living in. Better, better, more, more.
Christopher: Yeah, that's right. We're not very patient. In other words, this is a fast-paced society, particularly with electronics and the internet. But compassion is slow. Compassion is patient. If you think about how do you recognize compassion, there are a number of ways that we recognize compassion. One is with a soft gaze. One is with a soothing or supportive touch. One is with gentle vocalizations. But another way is with patients. When we are around somebody who is not trying to achieve anything, get anywhere, but it's just with us in an open-hearted way, we know that we're in the presence of compassion. But how often do we do that with ourselves? Very rarely. When it comes to ourselves, we are usually more impatient than we are with anybody else. And so therefore, we really need to back off. Learn to be with ourselves in a new way. give up the struggle just for a second and see what happens.
Kimberley: Well, that's so interesting, because if you were to say like, compassion is slow, that is the opposite of anxiety, because anxiety comes with an urgency, right? Like, get away from it. We've got to fix it right away and remove it right away. And that is that sort of paradoxical thing of the answer isn't to run away fast and the answer isn't to push it away and just to slow down into it, right? Like you were saying, it's like the give up. It's like, let's just stay.
Christopher: When we give up, we're actually not giving up. We're just giving up the struggle.
Kimberley: Yeah. Laying down the sword.
Christopher: We're not giving up. Say it again.
Kimberley: We're laying down the sword.
Christopher: We're laying down the sword, right? We're not giving up that we're going to have a happier, healthier life. It's quite the contrary. We're just doing it in a new way. We're giving up the struggle and we're learning to embrace who we are and what we're feeling in this moment. The great paradox is that then leads to cure. So, it's a paradoxical cure.
Kimberley: It is. It really, really is. I love this. So, tell me, what are some of the roadblocks you see when it comes to people? I know I've done a lot of presentations with you. You do a lot of self-compassion meditations. What are some of the roadblocks you see people go through in trying to access self-compassion? Because for those of you who don't know, you have created this amazing program called Mindful Self-Compassion. Have you got any kind of reflections on what might be some of the roadblocks?
Christopher: The roadblocks to self-compassion. Yeah. So, there are personal ones, there are more cultural ones. Well, the main roadblock is the term "self-compassion" because when people hear that, they think selfishness, narcissism, not good. Or compassion, they think, oh, soft, fuzzy, I got enough of that, I'm too compassionate already anyway, that sort of thing. So, the term itself is going to be a problem.
And then there are other subproblems such as people associate self-compassion with self-pity, with lack of motivation, with self-indulgence, with, as I said, selfishness, weakness. And all these obstacles to self-compassion are actually myths. There are misconceptions because the research overwhelmingly shows that people who are more self-compassionate are actually more compassionate to others, less self-absorbed, more resilient when things go wrong in their lives, and they are more motivated, not less, more motivated to achieve their goals. They just do it in a different way. They don't do it with harsh criticism. They achieve their goals through self-encouragement and kindness.
So, those are the obstacles. The research shows the opposite. But people also have individual obstacles, like personal obstacles based on their childhood. So, for example, if we were punished for crying, most males have been told that's unmanly. So, if I start to practice self-compassion, I might feel vulnerable inside. I might even touch some old wounds that happen. This is called backdraft that love reveals everything, unlike itself.
People recognize that they might have shut down in order to survive. And then when they start to open up with self-compassion, they start to feel vulnerable, maybe some difficulties arise, and then they think, oh shit-- I'm sorry. Something's going wrong. And that then is an obstacle. But that's a personal obstacle because it's related to a person's personal, let's say childhood experience.
So, when we practice self-compassion, we need to really understand the territory. We need to know how self-compassion works, what to do when-- so we have a saying: When we give ourselves unconditional love, we discover the conditions under which we were not loved. So, when difficult emotions arise, as they inevitably will, that's actually an opportunity for healing. But if we don't know that, that just means, "Oh, I'm not doing this right. Things are not going the way that they're supposed to go. I should stop." That's an obstacle.
So, in this course, this eight-week Self-compassion Training course that Kristin Neff and I developed, now with the help of thousands of teachers around the world, this course actually guides people through the process, such that it is healing. In other words, we learn how to give ourselves compassion. We are open and kind to ourselves when the opposite arises, as it must in order to heal. And then we learn to meet everything that gets stirred up with compassion. We learn to meet that in a new way. In other words, in a compassionate way. And then as a result of that, we actually heal. In other words, we can even reparent ourselves with self-compassion, but we need to understand the territory. Sometimes it's really good to have a therapist to help you with that.
Kimberley: Yes. I have taken-- just for the listeners, I've taken the eight-week course twice, maybe three times, I think. Twice, and then once I think the quick, fast one on the weekend, which I loved all of them. Let me take you back to something you mentioned before, because I want to make sure people are really clear. So, you'd mentioned the shame you experienced because of somebody else's way they've perceived you or that what they've told you or how they've communicated to you, but then there's the internal shame. Would you say that the compassion practice is the same for both situations?
Christopher: Well, compassionate, in general, is a powerful resource for regulating our emotions, for coping, for emotional resilience. So, no matter what happens to us, if we know how to be compassionate to ourselves in the midst of that stress, it's helpful. But I found that there are many things that are helpful when we're under stress, like getting exercise. But when we're dealing with shame, then we need self-compassion more than ever because you're not going to deal with your shame just by, say running a marathon. That'll calm you down, but it won't touch your shame.
So, in order to address shame directly, which has these characteristics of self-absorption and isolation, and self-criticism, we actually need to deliver a medicine, which is the opposite. And self-compassion is the opposite. So literally, Kristin Neff's three-part definition of self-compassion is self-kindness versus self-criticism, a sense of common humanity or connection versus isolation, and mindful awareness versus self-absorption or over-identification.
So, what I experienced, example with my public speaking anxiety, is that I only discovered that I had a shame disorder after I had been giving myself compassion for four months, that in other words, the self-compassion enabled me to finally see what the problem was. It was like a resource or a strength. It was like a platform. It was like a firm foundation that I can actually see what the problem was.
So, when we think about self-compassion as an antidote to shame, we really want to front-load the resource. We want to start getting good at self-compassion, and then we can turn around and touch the shame from a position of strength. And self-compassion targets shame because it's the opposite of shame. But just let me say that it's not only the opposite of shame. It has more than non-shame. It is kindness, which is different than non-self-criticism. It has a sense of connection, which is different than non-isolation. It has mindful awareness, loving awareness, which is different than just stopping to ruminate.
So, the cool thing about self-compassion is it has all these positive qualities that actually create positive cycles in our lives. They warm up our experience. They make us happy, which makes other people happy, and it generates a lot of positivity. So, therefore, when we give ourselves self-compassion for shame, we're not just downregulating shame, but we're also building a resource, which actually creates – it's very clear in the research – happiness and life satisfaction.
Kimberley: Yeah. And quality of life, right? Like connection. It is so true. If you talk about shame being about isolating, I think anxiety does that too. It makes you want to hide. But if you can be compassionate, you can stay present with your partner or your child or your best friend or whoever. I think then that is even more healing, right? It's healing upon healing, upon healing.
Christopher: It's healing upon healing. That's a nice way of putting it.
Kimberley: Yeah. So good. Is there something that we haven't-- I want to be respectful of your time. Is there something that you feel like we haven't addressed that you want to share on this topic?
Christopher: We covered a lot of ground in this short time. And I guess the main point that we've already made, but maybe I can say it again because it's so critical, and that is, we have what's called the "central paradox of self-compassion." And it is that when we suffer, we practice self-compassion not to feel better, but because we feel bad. So, I said this a few different ways already, which I'm pleased about because it is the difference that makes a difference. When we give ourselves compassion for its own sake, it works like a charm. But when we do it as a kind of strategy, some slick strategy for fixing ourselves or how we feel, it really doesn't work.
So, the metaphor is like, if you have a kid with the flu and your child is crying, "Oh, it hurts mommy. My head hurts. My tummy hurts," naturally, your heart will go out to the child and you're not thinking, oh, I'm going to be really nice to my kid so that my kid's flu will disappear tonight, because it's a five-day flu. You're just nice to your kid because you can feel the kid's pain, right?
Similarly, can we do this for ourselves when we suffer, just like we have the flu? And mind you, we all have the flu. It's called human suffering and we all do it, and we're going to suffer until we die. So, this is like a lifetime flu that we all have. And so, what happens when we suffer? Can we be as kind to ourselves in the moment of suffering as we would toward our own child who is suffering? That's the challenge. When we can do that for its own sake, self-compassion can change your life.
Kimberley: Yeah. Thank you. Oh my gosh, I love it so much. It's so powerful, and it's so crucial. I'm so grateful for you sharing all of that wisdom. Actually, we covered double what I was hoping to talk about today. So, I'm thrilled. Share with us where people can find out about you and all your resources. We'll make sure to have them in the show notes.
Christopher: Yeah. So, we have an organization called the Center for Mindful Self-Compassion that basically is a clearinghouse for everything self-compassion-related training, and you can download audiotapes and videotapes of things. That website is CenterForMSC.org, and my website is ChrisGermer.com.
Also, if people are interested, particularly in the research, you should go to Kristin Neff's website. She's really the-- I could say the main pioneer of self-compassion research and she is Self-Compassion.org. Her website is just amazing, and her work is amazing. And she just came out with a book called Fierce Compassion, which tries to correct our misunderstanding that compassion is always soft and tender. Sometimes it's fierce and it's tough. Sometimes we need to do really hard things in a kind way. And that book shows people how to do it. So, you can learn more about Kristin at her website as well.
Kimberley: Yeah. She'll be on the show here in maybe, I'd say six weeks.
Christopher: Okay, great.
Kimberley: Yeah. Again, because she's been on before. It's so good. And you said there was a training for clinicians as well.
Christopher: Oh yeah. So, we have a Self-Compassion in Psychotherapy Certificate Program, and this is a 10-- I'm sorry, a 30-week training with a lot of renowned people as faculty. Basically, it teaches how to integrate self-compassion into all aspects of psychotherapy, as well as into our lives personally. It's a 30-week training, with the first cohorts going to complete the training in the next few months. And there's a new training that's starting in October of this year. So, if you're a clinician and you're excited about self-compassion and you want to know how do I bring this into my clinical interventions, into therapy relationship, into my own personal life, and into therapeutic presence, that's the best place to learn it. you can learn about that from that website – CenterForMSC.org.
Kimberley: Wonderful. Well, thank you. I'm so grateful. I have, like I said, such deep respect for you. I'm so grateful for the work. It's been crucial in the work that I've done as a clinician and for myself. So, just major props to you.
Christopher: Thank you so much, Kimberley, and thank you for all the heartfelt and really effective work that you're doing – getting out insight into new approaches to old problems. Anxiety has been with us since the birth of humanity.
Kimberley: It's true. It causes a lot of suffering.
Christopher: So, we've got a lot to learn, and thank you for being in the center of that conversation.
Kimberley: Thank you.
-----
Please note that this podcast or any other resources from CBTschool.com should not replace professional mental health care. If you feel you would benefit, please reach out to a provider in your area.
Have a wonderful day and thank you for supporting CBTschool.com.
Important Links:
https://chrisgermer.com/
https://centerformsc.org/advanced-skills/
Mindful Self-Compassion Workbook
https://www.amazon.com/dp/1462526780/ref=cm_sw_em_r_mt_dp_3YD9C23Q1KQ56WDYCN3C
Mindful Path of Self-Compassion
https://www.amazon.com/gp/product/B005CWSC06/ref=dbs_a_def_rwt_bibl_vppi_i1