My IOCDF Conference Key Takeaways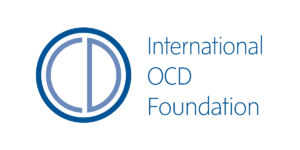 One of the biggest honors I have as a therapist who treats anxiety disorders is to present at the International OCD Foundation (IOCDF) annual conference. I just adore these conferences, mostly because they provide a mix of both treatment presentations and support groups for those who struggle with Obsessive Compulsive Disorder (OCD) and for therapist who provide evidence based treatment for those who have OCD. Another amazing thing about these conferences is that they also provide support groups and presentations on
Body-Focused Repetitive Behaviors (BFRB's)
such as
Trichotillomania (Hail Pulling)
and
Excoriation Disorder (Skin Picking)
and
Body Dysmorphic Disorder (BDD)
and also co-occuring Eating Disorders and Substance Abuse.
In this episode of Your Anxiety Toolkit, I wanted to share with you some of my reflections from running several support groups and attending some amazing presentations by some of the top treatment providers in the world. The IOCDF.org put on such an amazing event and I have to admit, this one was by far my favorite.
At this years conference, I was honored to co-facilitate a new support group called the Compassion Collective with a dear friend and colleague, Michelle Massi. Michelle and I gathered every morning at
7AM
(yes, it was VERY early) to meet with attendees who wanted support with self-compassion. Each morning we provided a new compassion tool to help those who are struggling with
Obsessive Compulsive Disorder (OCD)
. This was such an beautiful experience, as we got to really see inside the minds of the attendees and hear what is getting the way of them practicing self-compassion. Interestingly, perfectionism and fear of failure were two of the key components or self-compassion sabotage (which I speak a lot about in this weeks podcast episode).
I was also honored to be a part of a presentation called "Let's Talk about Sex Baby!" This presentation was a question and answer formatted presentation where attendees asked very intimate questions about how OCD and anxiety can impact sex. One of the most interesting themes of these presentation was just how uncomfortable people were about discussing sex with their therapist. We had a very OPEN and HONEST dialog with attendees about sex and normalized it.
Finally, I was lucky enough to get to run the Co-existing OCD and Eating Disorder group this year with Beth Brawly. Beth and I have ran this group several times and I love it SOOOO much. There is a fine line where OCD and Eating Disorders combine and we met to help attendees break down faulty views of body, health, body size, food and body image. It was so wonderful to see some very brave families join together to support their family members who are struggling.
Fore more information on the IOCDF, click
here
.
Lastly, this is a friendly reminder that ERP School (our online course for Exposure & Response Prevention for Obsessive Compulsive Disorder and other Anxiety Disorders) is COMING SOON, so stay tuned. Sign up HERE to be on the waitlist and be alerted as soon as it is available.