Seasonal Affective Disorder (SAD) is REAL and TREATABLE!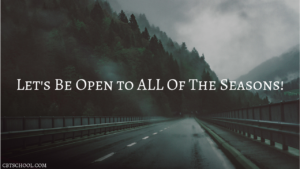 This podcast episode of Your Anxiety Toolkit is all about the Seasons. I have received a lot of requests to talk about changing seasons as we move from Summer to Autumn (here in the Northern Hemisphere). It isn't just here. I am sure it is all around the world right now, as the seasons change from Winter to Spring for the Southern Hemisphere (Love you Australia!). There is no doubt that the seasons impact out mental health. In this week's podcast, I look at a few important things to consider when managing
anxiety
, depression,
OCD
and other mental health issues. First let's look at how the change in temperature impacts us on a Medical level. Seasonal Affective Disorder, also known as SAD, is understood to be a seasonal depression, affecting 5% of the population of US residents. Yes! It's that high. If you are someone who is highly impacted by the temperature changes, you are definitely not alone. Seasonal Affective Disorder (SAD) can be treated with light therapy, outdoor activity and medication. Seasonal Affective Disorder isn't just due to changes in seasons. It often occurs when daylight saving times changes and we "fall back," meaning we have less light during the day. When days get shorter, we have less time to get outdoors and move our bodies and soak up that glorious sunlight, which is linked to Seasonal Affective Disorder symptoms. We also know that colder weather can affect our circadian rhythms, causing us to have more depressive symptoms. When we are tired, we have less energy, causing us to feel down or sad or, in some cases, depressed. We also know that the season changes impact us on a Psychological level. We can also see changes in our thoughts. Negative thoughts can create depressive symptoms such as hopelessness, helplessness and worthlessness. Our job is to correct any negative or faulty thoughts so we are not so impacted by the weather or time changes. We can also be more
mindful
when these thoughts arise. In this episode, we also can look at the seasons from a metaphorical stand point. We need to be careful how we approach the seasons, similar to how we approach our emotions. We could consider some emotions as winter (like sadness and shame and guilt) and some emotions as summer (like happiness and joy and arousal). We could consider autumn being patience and letting go and shedding what doesn't serve us. We could also consider spring a time where we feel free and hopeful and alive. Metaphorically, if we treat one season (environmentally or emotionally) like it is less than or worse than, we will in turn start to have aversion to it. In this episode, we talk about how to be open to all of the seasons, whether you enjoy them or not. Lastly, Exposure & Response Prevention (ERP) School for Obsessive Compulsive Disorder (OCD) is
HERE
! Exposure and Response Prevention School is an online, video-based course that teaches you the tools and skills I teach my clients in my office. The doors are only open to purchase ERP School from September 6
th
, 2018 until September 20
th
, 2018. Six more days!! We are so excited to share ERP with you and would love to have you join us and the
CBT School
community. Its a beautiful day to do hard things!