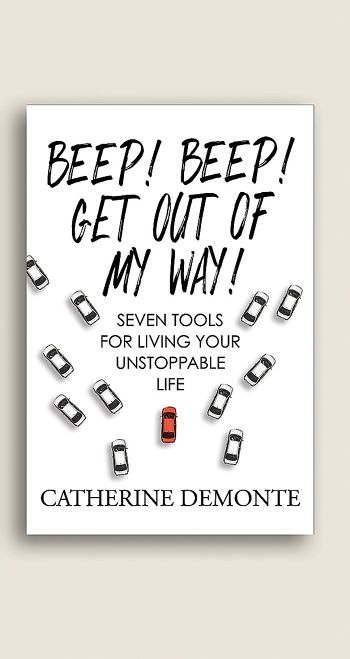 Welcome back to another episode of Your Anxiety Toolkit Podcast. Today we have someone who is very dear to my heart: Catherine DeMonte.
Over a year ago, I had the privilege of joining a women's group called an Abundance Group, run by Marriage and Family Therapist, Catherine DeMonte. Catherine was so inspiring to me and gave me some of the tools I needed to get me inspired and motivated to create CBTschool.com. That's right you guys! Catherine was one of the people who stood next to me as I cultivated the seed of CBTschool.com. For that, I am forever grateful.
In Catherine DeMonte's abundant circles, I learned how to lead with love, not fear. While this was a concept I already knew, Catherine helped me to put this into play as I created CBTschool.com and created a life that lined up with my values. Catherine has such a beautiful heart and a beautiful way of speaking in a compassionate and gentle way. In this interview, she delivers tools that will help you tap into the wonderful beauty of your heart and create a life you really want. She talks about love vs. fear. Catherine talks about what it's like to lead with love vs. fear.
In this episode of Your Anxiety Toolkit, Catherine talks to us about being open to receiving love and health and compassion and support. She shares with us some of her amazing tools that she has included in her upcoming book, Beep! Beep! Get Out Of My Way!
Catherine De Monte also talks about involving deep desire to the hard work that you're doing with Exposure and Response Prevention and she teaches us how to practice grace and gratitude as we work towards our anxiety recovery. I very much love this episode and I hope you do too.
Lastly, I want to remind you about an upcoming event that I am thrilled to be speaking at: OCDeconstruct!
OCDeconstruct is a free online conference designed to give those with OCD, and their loved ones, the information needed to understand key concepts related to the disorder so they can get a productive start on treatment. During the conference, six therapists will present on topics including intrusive thoughts, ERP, family dynamics, medicine and more. OCDeconstruct happens on Saturday, April 13 and will run about 4 hours.