Chris Trondsen Talks Rebuilding Life After OCD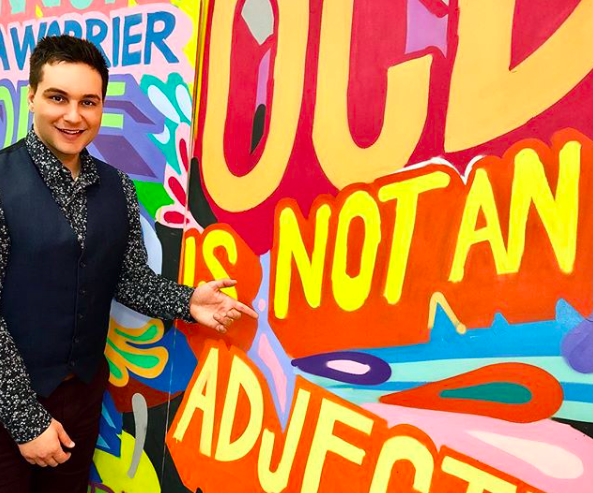 Do you ever wonder what life will look like after OCD Treatment? If so, this is the podcast episode for you!
We are talking all about the common emotions involved with the recovery process from mental illnesses such as Obsessive Compulsive Disorder (OCD), Anxiety, and depression in today's episode of Your Anxiety Toolkit Podcast. Many of you have asked for more episodes about the emotional side of Obsessive Compulsive Disorder (OCD), Anxiety, Depression, Eating Disorders, and Body Focused Repetitive Behaviors (BFRB's), as well as what life is like after mental illness.
In today's episode, we talk with Christopher Tronsden on Rebuilding Life After OCD. In this episode, Chris Tronsden talks about his childhood of "confusion" about his symptoms and thoughts and how he was claimed to be a "difficult child." Chris Tronsden also talks about how he moved towards isolation after being wrongly diagnosed with other mental illnesses, and resultantly survived a suicide attempt. Chris shares the emotions he experienced after this suicide attempt and how it led him to finding the correct treatment for OCD (Exposure and Response Prevention) and moving towards Rebuilding life after OCD Treatment.
What I loved the most about Chris' story is how beautifully he explains and articulates the process of building up the courage to perform Exposure and Response Prevention and then having to manage the painful experience of anger and loss after his OCD treatment. Chris Trondsen explains how he had to have some difficult conversations with loved ones and himself before he could turn his battle into something that was meaningful.
Chris ends the podcast episode with a beautiful message of hope for those who are at all stages of treatment and recovery. His message really does give hope to those who are embarking on the process of rebuilding life after OCD Treatment.
Thank you, Christopher Trondsen, for a beautiful interview.
For more information on Chris, visit:
IOCDF SoCal: https://ocdsocal.org/about-us/board-of-directors/
Twitter: https://twitter.com/christrondsen?lang=en
Instagram: https://www.instagram.com/christrondsen/?hl=en
Facebook: https://www.facebook.com/ChrisTrondsen
Email: christrondsen@gatewayocd.com