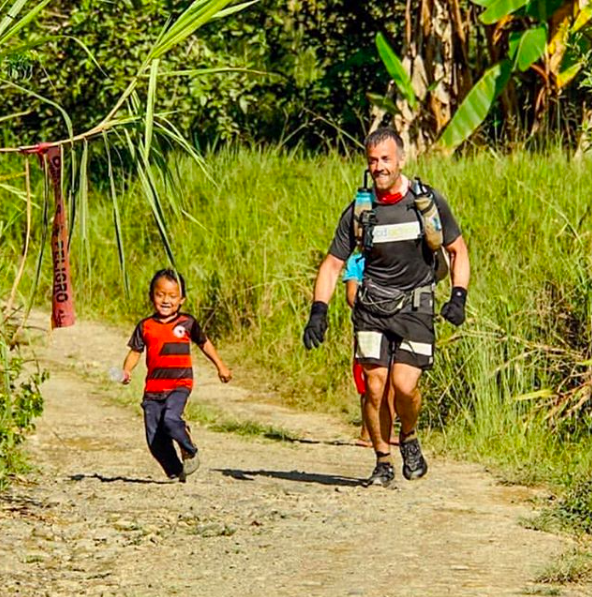 Welcome back to another episode of Your Anxiety Toolkit Podcast. This week we are joined by the amazing Dan Furlong. Dan Furlong is the man behind @maleanxietydepression on Instagram and is an inspiration to many in the mental health field.
In this episode, Dan Furlong talks about his recent experience with running the Jungle Ultra in Peru through the Amazing Jungle. Dan Furlong called it a "self-sufficient race" where he had to run for 5 days through the Amazon Jungle, 3 of which had torrential rain.
Dan Furlong talked about his struggle with anxiety, Obsessive Compulsive Disorder (OCD) and depression. Dan also talked about his struggles with suicidal ideation. Dan said many inspiring things throughout this episode, but here are a few inspirational quotes that really got me thinking.
When discussing his experiences with depression, Dan quoted, "You need to goal set your way out of depression. He talked about how he never lets himself give up and "only when you go through real pain do you find out who you are!"
As Dan ran through the Amazon Jungle and faced many death-defying cliffs and traverses, he repeated to himself, "If you get through this, you can get through anything" and he referred to his OCD recovery in this discussion also. Dan reported only getting 2-3 hours sleep each night and how he chose to run ahead to be allowed to take the "long course" which was running up to 1.5 marathons per day. Just so inspiring, right?!
Dan Furlong spoke extensively about his mindset during the run (and his OCD recovery) and how he has learned to "take the path of least resistance". Dan stated that "your brain will always talk you out of doing hard things" and because of this, he learned to "take the harder route".
To donate and help those affected by OCD, click HERE.
To learn more about Dan, visit:
Instagram: @Maleanxietydepression
Website: Mad.com
To purchase Can't Hurt Me: Master Your Mind and Defy the Odds by David Goggins, click HERE