Today, I am thrilled to interview Stuart Ralph, the host of the amazing
OCD Stories Podcast
. In his podcast, Stuart interviews some of the most influential and inspiring psychotherapists and researchers in the anxiety and Obsessive Compulsive Disorder field. During our interview together, I asked Stuart to tell us about some of the most inspiring and memorable interviews he has done and he gave us some SUPER important takeaways. In the podcast, we discussed: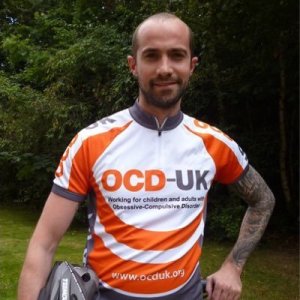 How Steven Hayes (author of
Get out of Your Mind and Into Your Life
) told Stuart, "You are the Lucky Ones!" How Reid Wilson taught him that "The Content of your worries is trash". How Professor Paul Gilbert (Founder of Compassion Focused Treatment and author of the book,
The Compassionate Mind
) discussed the application of Self Compassion and how important it is for mental health recovery (especially those who experience anxiety, OCD and mood disorders). Stuart left us with this big piece of wisdom; "We all need love and self-care, and if we give ourselves huge doses of that we can move towards recovery". I hope you enjoyed this interview as much as I did! Please don't forget to leave a review for this podcast! Your reviews help us reach more people, so then I can help more people! Virtual Hugs everyone!