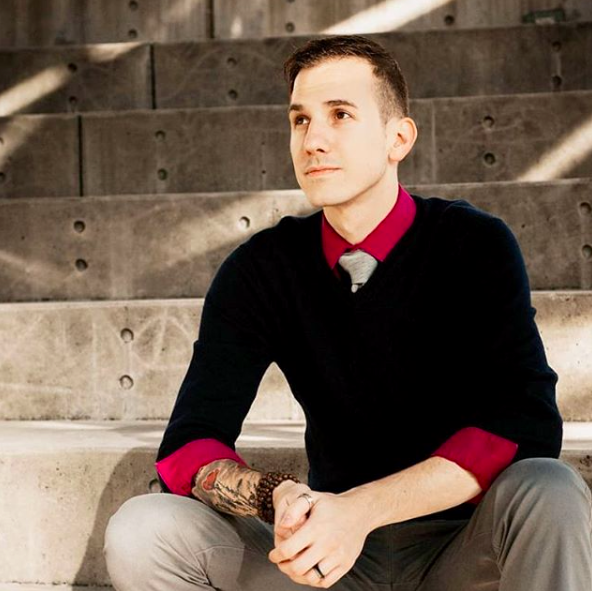 This episode of Your Anxiety Toolkit was not an easy one to record. No one likes to have a conversation about suicide, but we need to. We need to have a conversation about suicide more than ever and we need to keep having these conversations until we break the stigma of suicide.
Recently, one of our dear CBT School members died by suicide and our community was heartbroken. My heart was broken. Even as a therapist, I cannot prepare myself enough for the conversation about suicide.
Thankfully, as we all grieve this sad loss, we are joined today by Joe Dennis to help us work through this difficult topic. Joe Dennis is the Clinical Director of Mindful Counseling in Utah with such a wonderful kind heart. In a flash, Joe agreed to join me for a conversation about suicide where he educated us about suicide and gave us some wonderful tools and resources for those who are struggling with thoughts of suicide. We also discussed tools and resources for those with a loved one who has died by suicide.
Joe talked with us about why we now call it "Death by suicide" and the reasons for this terminology change.
Joe also talked about the difference between passive suicidal ideation and active suicidal ideation and how to differentiate between the two. Joe and I talked about why we struggle to talk about Suicide and how Depression, anxiety, trauma, etc. play into suicidal ideation.
Lastly, Joe talked about what is going through the mind of someone who is contemplating suicide and what tools/strategies/resources they can use when they are faced with this difficult time.
I really hope that this podcast helps you to understand and approach suicide in a way that is less stigmatized, less shamed and less frightening.
Thank you, Joe Dennis, for being on the show.
For more information on Joe, visit:
Instagram: @joedennis.counsels
Website: https://mindfulcounselingutah.com
For more information on suicide awareness and prevention, visit or call:
National Suicide Prevention Hotline: 1800-273-8255
Crisis Text line: 741741