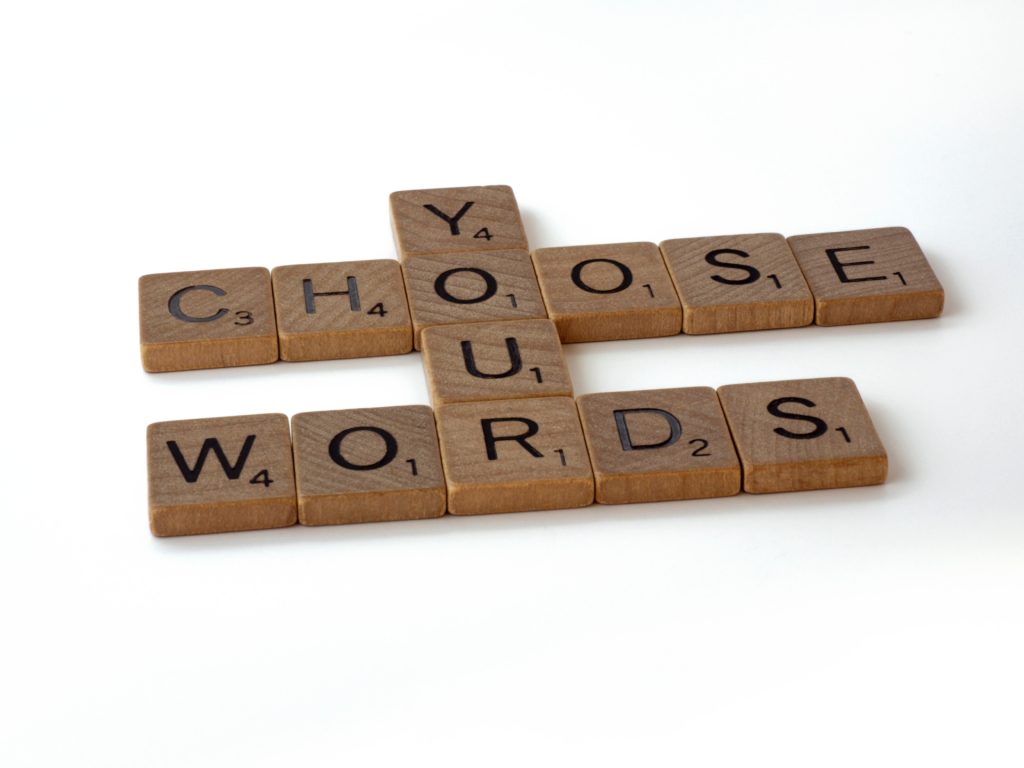 This week's episode of Your Anxiety Toolkit is called "Watch your mouth" and I mean that in the kindest possible way. I know we usually hear the phrase "Watch your mouth" as a phrase of discipline and can often be shocked or intimidated by such a statement. In this episode, we talk all about the words we use in daily life.
We address how we often say things that simply are not true, or are quite unkind. Because we often unconsciously believe what we tell ourselves, we have be careful not to address ourselves in ways that are unhelpful. Take a quick look at the below examples:
• "I NEVER do anything right"
• "I am so BAD for having this thought"
• "You ALWAYS make me anxious"
Here are a few examples of ways in which we say things that are untrue and unhelpful. When we do this, we not only feed ourselves stories that are unhelpful but we also create an environment where negativity exists. I can make the assumption that these negative statements are not helpful for you. In this episode, we hope to inspire you to "watch your mouth" carefully and take note when you are speaking in a way that might exacerbate your anxiety.
ALSO, We also have fabulous news! Exposure & Response Prevention School is BACK!
ERP School was carefully created to cover the most important components of Exposure & Response Prevention. The ERP School includes the following modules:
1. The Science behind Exposure & Response Prevention (ERP)
2. Identifying YOUR Obsessions and Compulsions
3. Different Approaches to Practicing Exposure & Response Prevention (ERP)
1. Gradual Exposure & Response Prevention
2. Scripting and Flooding.
3. Opposite Action Skills
4. Interoceptive ERP
5. Let's Get Creative with ERP
4. Managing Uncertainty and Discomfort with Mindfulness
5. Troubleshooting Common Issues and Concerns
6. BONUS Material: OCD Sub-types and Themes
We like to keep the courses super affordable so that everyone gets a chance to learn the tools needed to manage anxiety, obsessions, and compulsions. Exposure & Response Prevention (ERP) School is $197.
Exposure & Response Prevention (ERP) School includes 18 videos, supplemental PDF's and handouts to help you apply the content to your obsessions and compulsions, as well as a BONUS 7 videos on applying ERP to the common OCD Sub-types.
In total, the course is almost 5 hours of the same ERP information and skills I teach my face-to-face clients.
CBT School is committed to supporting you throughout this process. If you have any questions, Kimberley meets bi-monthly on Facebook and Instagram for her LIVE MAGIC MONDAY Q&A hour (every second and fourth Monday at 12 pm PST) where she answers questions and troubleshoots any concerns you may have.
Once you have purchased the course, you will have unlimited access to the videos.
Exposure & Response Prevention (ERP) School is available for purchase just a few times per year. The cart for ERP School will open again September 20th, 2019 so get excited!
For more information on the course and to purchase, click HERE.