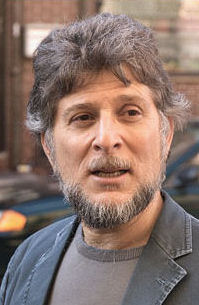 Welcome back to another episode of Your Anxiety Toolkit. Today on the podcast, I am so excited to interview Dr. Jonathan Grayson, a psychologist who has been specializing in the treatment of OCD for more than 40 years. He is also the author of Freedom from Obsessive-Compulsive Disorder and founder of The Grayson LA Treatment Center for Anxiety and OCD. In this interview, Dr. Grayson discusses the power of embracing uncertainty in the treatment of Obsessive Compulsive Disorder.
In the beginning of our conversation, Dr. Grayson discusses how he explains OCD to his new clients. He shares that the core of OCD is trying to be absolutely certain and that the goal of treatment is to learn to live with that uncertainty in the same way that we live with all of the many uncertainties of life.
We then go on to discuss the ways he helps motivate his clients to do ERP and to begin embracing that uncertainty. He has his clients fill out a form that asks certain questions including the one that he finds most critical "Why would I take this risk?" He also has his clients write down "What have you lost to OCD?" "How have you hurt the people you love because of OCD?" and "What do you hope to do with your life when you are free from OCD?" I found another question he asks his clients to be particularly helpful. When asking clients to begin embracing uncertainty and to take the risk that X may happen, he asks them to imagine how you will attempt to cope if the most terrible thing you can imagine actually happens.
We also have a great discussion about mindfulness and compassion and how he uses both in his practice. This interview is full of so many fantastic insights. I learned so much myself and I hope that you will find it as enjoyable and informative.
FreedomfromOCD.com- You can purchase Freedom from Obsessive Compulsive Disorder as well as download Dr. Grayson's forms.
The Grayson LA Treatment Center for Anxiety & OCD
ERP School, BFRB School and Mindfulness School for OCD are open for purchase. Click here for more information.
Additional exciting news! ERP School is now CEU approved which means that it is an accredited course for therapists and mental health professionals to take towards their continuing education credit hours. Please click here for more information.