Do you sometimes wonder what the secret sauce is to Anxiety Recovery? Well, today, we have an INCREDIBLE interview with Sheva Rajaee discussing the FIVE ROADBLOCKS TO ANXIETY RECOVERY!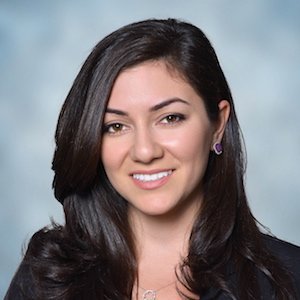 Sheva Rajaee (forgive me for the error with her maiden name in the podcast) is a lovely friend of mine and I was lucky enough to get to work alongside her at the center where we were trained. Sheva is an OCD Advocate rockstar and was a speaker at last years UCLA TEDx Talk event, presenting the talk titled,
"Addicted to the answer – anxiety in the age of information".
In this interview, Sheva comes very well prepared (as she always is) and she details what she calls the FIVE ROADBLOCKS TO ANXIETY RECOVERY, including tools to help manage Anxiety Disorders, Obsessive Compulsive Disorder (OCD) and Body-Focused Repetitive Behaviors (BFRB's). Sheva details ways you can compliment
Cognitive Behavioral Therapy
tools and she uses a wonderful metaphor that we discussed in such depth that we ended up in hysterics! We talk about doing the hard work, staying committed and some mindset shifts that can help with recovery success. Sheva and I also talk about those who are not currently in therapy and how they can utilize their own resources to keep them going. Sheva has her own private practice in Irvine, CA called the
Center for Anxiety and OCD
. You can find Sheva on Instagram @theshrinkwrap.